Losing weight is not an easy process. If it were, we would all look like super models. We would all look like we never gave birth. I am completely amazed at women that lose all their weight and that have no hips. Before I had children I didn't have hips. Then when I was pregnant with my daughter I got a spare tire for a stomach and hips in my legs. Now I feel like the shape of my body will forever be the shape it is now.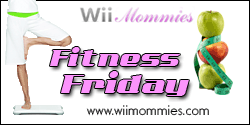 However, it's just those last pounds that I want to lose. You know, If I were to lose 10 more lbs I would be the weight I was before I had children, If I lost 10 more than that I would be the weight I was in college. I would also be in the healthy weight range that some crazy chart in my OBYGN's office said I needed to be in. For my height I'm supposed to weigh between 114 and 135. Crazy I think but I've seen people taller than me weigh in at 131. So it can be done.
This week my weakness was the coffee run. Before I went on my trip I had given up coffee runs and if I was having coffee I was only having one cup a day. So I was cutting out a ton of sugar. I failed my goals this week and yesterday I was feeling really badly about it but today I'm feeling much stronger about it and my goals. (It could just be the difference in the weather today)
We had our monthly weigh in at my MOMS Club and I did not lose any weight. I was 151.1. It was depressing, but one of the moms said I looked really skinny and that I needed to stop wearing baggy clothing and show off my stuff. So that was uplifting. Thank goodness for friends or we would all fail all the time.
My goal for next week is to give up the coffee runs, and go back to one cup a day. Also to increase the walking with my kids. I still find myself sitting too much. So Here we come next week to kick your behind.