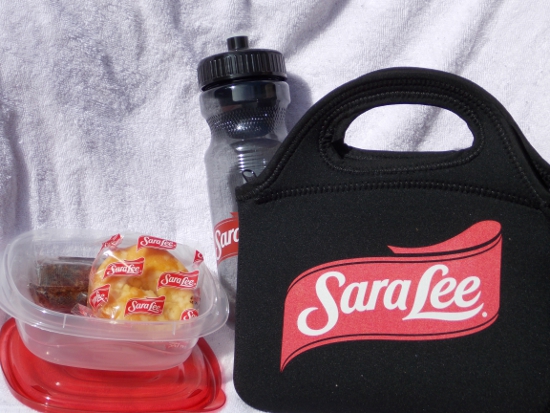 Samples received for taste-testing!
It's always a good day when you get sweet treats in the mail! I recently received some fun packages from Sara Lee, which included a delicious sampling of their new line of Snack Cakes and some useful kitchen items, like a water bottle and insulated lunch tote. I actually used the lunch tote this weekend to pack clothes with me for an overnight trip – now how's THAT for packing light! 😉
Something that impressed me about these snack cakes I received was how fresh they tasted. Usually, you think of pre-packaged snacks like this to be a little more on the stale side, but the Sara Lee cakes which I tasted were very spongy and soft. Of their offerings, we tried the following varieties:
Crumb Cakes: These are delicious little treats that reminded me of a nice coffee cake. I took to eating one for my breakfast because they were oh so good with my morning cup of Joe!
Buttery Sunshine Cakes: I am not normally a fan of pound cakes, but I found myself really enjoying this because it was so airy and light, with a great flavor. Jai especially loved these ones!
Cheese Topped Crumb Cakes: Jai sampled this one and said it was most tasty – he's a big fan of this type of buttery cake.
Devil's Food Créme Cakes: This was absolutely delicious – a chocolate cake with a fudgy center and a white cream filling that was as soft as a marshmallow. Mmm!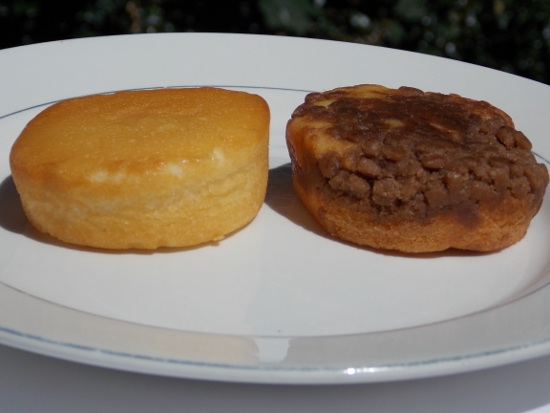 Each of these pre-packaged cakes are just the right size to pack along in a brown bag lunch. We would have taken these along for our trip last weekend, if we hadn't eaten them all before we left – haha!
For more on these new snack cakes, check out the Sara Lee Snacks Facebook fan page! You can also print off a money saving coupon while you're there.
Enter to Win:
One reader will win a Sara Lee Snack Cakes SnackStakes gift package, just in time for packing those back-to-school lunches! The prize consists of the following:
– 1 Sara Lee lunch bag
– 1 Sara Lee water bottle
– 2 boxes of Sara Lee Snack Cakes
This is open to residents of the continental US and ends on August 19th at 11 PM PST – a Rafflecopter giveaway

click here to see our giveaway rules.