Bake me a wish sent me a full size cake and I didn't get a single bite of it. We were invited to a Fourth of July party and I knew it would make a perfect treat to beat the heat and after some wonderful hamburgers. However, I had to take my kids home before the chocolate cake was cut into. My kids have an early bed time and they get GRUMPY if they are not in bed on time. Can't really complain about having kids that WANT to go to bed if you know what I mean. So a friend of mine that ate some of the cake took a picture and wrote up what she thought about it.
Summer Said:
So here are my 2 cents:

I'm not chief and I am sure there are better people to review this cake.  However, most of us aren't chiefs or we'd be making our own cakes.  But when you have to go somewhere or throw your own party sometimes baking your own cake is the LAST thing on your mind … especially as a mom!  The cake was surprisingly moist for a brownie-like cake; I find brownie from scratch, from a box, ones ordered or catered in are regularly dry.  The frosting was very creamy and the edge had chocolate shavings.  I love chocolate but I believe sometimes there can be too much.  This cake wasn't like that at all.  A modest serving wasn't too much — not too chocolaty (although it's all chocolate), and not too sweet.

Best of luck with your review.

~Summer
Thanks Summer for writing that for me. I know I missed out on something yummy. They tried to save me a slice but I'm in and out of town right now with my blog. I feel like I'm spinning in circles non stop. I'm having a great time right now though.
About Bake Me a Wish:
Bake Me a Wish  is the premium nationwide service for delivery of gourmet birthday cakes. Summer is a great time for entertaining and if you have any summer birthday's coming up www.bakemeawish.com is the go to site. Their cakes are absolutely delicious, bound to impress and are made with only the finest, freshest ingredients by an award-winning family run New York bakery that also supplies pastries to some of Manhattan's most elite restaurants. The packaging is lovely and very high end. So if you are heading to a summer BBQ and want to impress your host, this is absolutely the dessert to bring.
"Operation: Birthday Cake"
I'm all for good causes and proud to be apart of them. This is one that is sure to touch your heart.
5% of any cake order goes to Bake Me A Wish!'s Operation: Birthday Cake, which, together with their partner Soldiers' Angels donates birthday cakes each month to soldiers overseas who are having a birthday. As you can imagine it is a great morale booster to a soldier to be remembered on their birthday.
Choose from cakes like: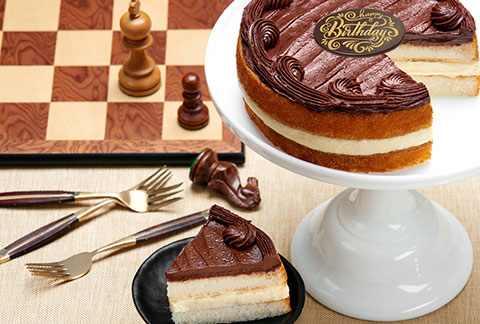 Boston Cream Cake
.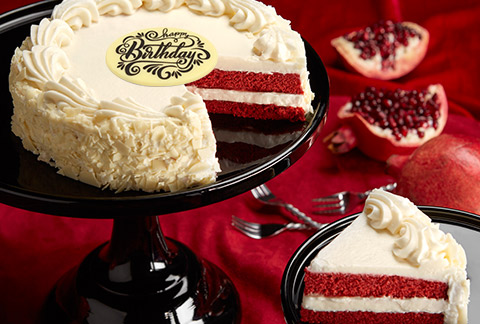 Red Velvet Chocolate Cake
.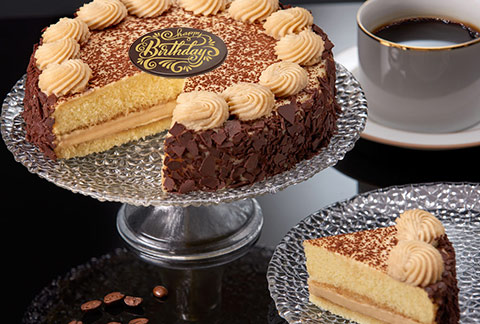 Tiramisu Classico Cake
.
Viennese Coffee Cake with Raspberry Filling
.
Enter to win:
Triple Chocolate Enrobed Brownie Cake. This moist & fudgy brownie cake goes through three chocolate "passes" before it's "done": first it's enrobed in rich chocolate, then it gets completely blanketed with a shower of dark chocolate shaves; last, the cake is finished with milk and dark chocolate glazes drizzled all over and the Belgian chocolate plaque of your choice; for a brownie dessert that's over-the-top-triple-delicious!
To Enter:
Visit Bake Me A Wish and tell me something you learned.
Extra Entries:
None Bloggers get and extra entry for every e-mail they send out linking to this giveaway cc louise@looksblue.com (be sure to leave a comment for every person you e-mail, for example if you e-mail 10 different people leave 10 different comments)
Subscribe to my blog
Follow me on twitter tell me your twitter ID
Blog about the giveaway include a link to me for five extra entries
Tweet the giveaway (every time you tweet you get an entry) Link to the giveaway please!!!
Add my button to your blog/blog roll
Dig, Stumble, or fav me on Technorati (two entries for each one)
Leave a comment for every entry and the giveaway ends August 5th.
The contest will run until Wednesday August 5th 11:59 pm Pacific. The winner will be selected by www.random.org