So after going on my trips meeting other bloggers I have found that many of them do a weekly round up of things they just don't have time to post about. I'm trying to work as hard as I can to get things done and meet all of your requests and share my own quirky find but time escapes me every day. I find that to have a top blog it takes quite a bit of dedication.
Jell-o Wigglers turn 20: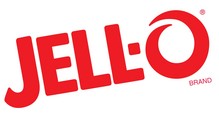 This summer, Jell-O is celebrating the 20th Anniversary of Jell-O Jigglers, the beloved, jiggly, wiggly gelatin shaped snack recipe that is known for bringing fun and creativity to snack time. Jell-O Jigglers are simple to make at home, and since they are handheld, gives kids an excuse to play with their food! It doesn't get much more fun than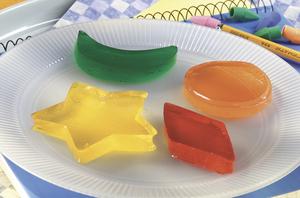 that. And whose children don't like these. I mean, I like to make Jello in a cookie sheet and then cute out pieces for my kids. Of course that's all Jigglers are.
Jell-O has lots of other fun snacking recipes too, like "Jellin'-Melon" Snacks, a fun-to-make treat that combines gelatin and fresh fruit in a hollowed out melon. With so many options, the possibilities are endless.
For more information and Jell-O recipes, visit: Kraft Foods
ABOUT KRAFT FOODS
Kraft Foods makes today delicious in 150 countries around the globe. Our 100,000 employees work tirelessly to make delicious foods consumers can feel good about. From American brand icons like Kraft cheeses, dinners and dressings, Maxwell House coffees and Oscar Mayer meats, to global powerhouse brands like Oreo and LU biscuits, Philadelphia cream cheeses, Jacobs and Carte Noire coffees, Tang powdered beverages and Milka, Côte d'Or, Lacta and Toblerone chocolates, our brands deliver millions of smiles every day. Kraft Foods (NYSE: KFT) is the world's second largest food company with annual revenues of $42 billion. The company is a member of the Dow Jones Industrial Average, Standard & Poor's 500, the Dow Jones Sustainability Index and the Ethibel Sustainability Index.
Win a Mustella Gift Basket worth 250
This August, Breastfeeding Awareness Month, Bébé au Lait®, makers of the original nursing cover for chic mothers, and Mustela®, the skincare specialists for babies and mothers-to-be, will partner to raise awareness for breastfeeding in the U.S.  The companies will provide new moms and moms-to-be with the opportunity to win a basket of goodies!  Additionally, all nursing cover purchases throughout August will include a free sample sachet of Mustela® Nursing Comfort Balm.

During August, consumers who purchase any Bébé au Lait® Hooter Hider or Simple Nursing Cover online, at www.bebeaulait.com, will become eligible to win a gift basket of Mustela® products valued at $250.  One winner will be picked at random at the end of the month.

The special Mustela® Gift Basket contains:

­­­­­ One Bébé au Lait® Nursing Cover Gift Set ­­­­­plus featured products from Mustela®, including Nursing Comfort Balm, Specific Support Bust, Stretch Marks Double Action, Instant Comfort Legs, Post-Partum Restructuring Gel and Body Firming Activator from the Mustela® 9 Months line plus Massage Oil, Facial Cleansing Cloths with PhysiObébé®, Foam shampoo for newborns, Multi-sensory bubble bath and Musti Eau de Soin spray from the Mustela® Bébé line.

Bébé au Lait®, a Northern California Company, was established in 2004 when the founders, Ronnie and Claire Ekelund, became convinced there was a better way for a mom to breastfeed with ease and style.  The result was an easy-to-use, machine washable, multi-purpose nursing cover.  Bébé au Lait® now designs even more great products that build on the company's reputation for being stylish, innovative and, above all, of the highest quality.
Make It Pro all-sport social network and sports resource
MakeItPro is the ultimate sports showcase where anyone can connect with athletes of all levels, fans, coaches and parents around the world in a safe, educational and social community. Site registration is free and members can socialize, manage team events and schedules, learn from the top pros and experts, purchase premium services and buy products in a secure environment that is unlike any other social network. Teams, parents, athletes and fans retain complete control over all content displayed on their profiles.
The Next Iron Chef America is going to be on Food Network again
This season, the series will start on Sunday October 4th – with the help of sponsor American Airlines – will take the contestants from Los Angeles to Japan to New York to compete in the food fight of their professional lives. They will be challenged to create dishes that represent a variety of world cultures and cuisines. They will be driven to their breaking points.  Whether working with exotic ingredients like jelly fish, creating their own version of international "fast food" or experiencing umami with sponsor Kikkoman, the chefs must demonstrate their speed, artistry, innovation and leadership in each dish. I love this show almost as much the Next Food Network Star.
With the help of the judges – Donatella Arpaia (Restaurateur and Owner of acclaimed New York City restaurants davidburke&donatella and Anthos), Jeffrey Steingarten (Food Critic, Vogue, New York, NY) and Anya Fernald (Sustainable Food Consultant, San Francisco, CA) – the contestants will be narrowed down until two remain to battle it out in Kitchen Stadium and earn the right to be called Iron Chef. The winner will join the ranks of Mario Batali, Cat Cora, Bobby Flay, Masaharu Morimoto and Michael Symon and be launched into instant fame as a member of the Chairman's team on Iron Chef America.