Today's Mother's Day giveaway is brought to us by 1800Flowers. 1-800-Flowers is one of the best ways to honor Mom for Mother's Day, why? Because it's so easy and they deliver everywhere. I'm in love with them right now because they honored me for Mother's Day, asked me to host a giveaway and let me honor another Mom Blogger. I chose Robyn from Robyn's Online World. Why?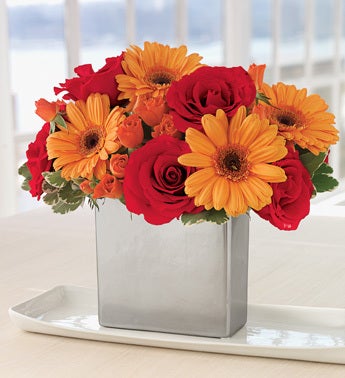 Because she is another mother that does it all just like me but she makes it look even easier than I do. Her blog is about her, taking care of her family, and products that her family uses. Like me she doesn't classify her blog into any certain category, we both blog about what we fancy that day. She is better at using the word no than I am and I admire that in her. I had the opportunity to meet her and her son on one of the Blogging Trips I went on. He is a very well mannered teen and it was a pleasure and delight to meet them both.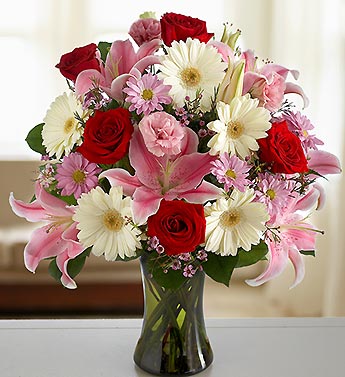 1-800Flowers.com has a Mother's Day Gift Center. There you will find lots of ideas on what to get for Mother's Day. You can even choose by what kind of mother you are shopping for. I find myself to be in the new mom category. I'm still pretty wet around the ears when it comes to being a mom, most things I learn from trial and error but they are the world to me and I love being a mom. That's why I was hoping to bring my readers a month of Mom Giveaways.
1800Flowers also has a blog written by Julie Mulligan, a weblog by lifestyle expert. She is featuring mommy bloggers for 1800flowers and I was her feature on April 6th. I was the first mom to be spotted this year and I'm so excited about being featured on another blog. I'm not sure that's ever happened before. You can read about The 2010 Spot a Mom Movement. Thank you Julie for that wonderful article and Thank You to 1800flowers for the lovely flowers you sent me.
Enter to Win:
One of My readers  will get a copy of Celebrating Mom and a $75 gift certificate to use at 1-800-Flowers.
To Enter:
Tell me about your favorite Mother's Day.
Extra Entries:
Follow me on twitter tell me your twitter ID
Tweet:
Spotting Moms with 1800Flowers 75.00 GC http://bit.ly/9cBSxp #giveaway #contest
Advertise this giveaway on any giveaway site, your blog, or your facebook page and tell me where you advertised it (include link to giveaway). 5 Extra Entries for each one you do
Subscribe to my blog
Comment on any other non-giveaway post
Use any of the share options below, digg, stumble…2 entries each
The contest will run until April 26th 11:59 pm Pacific. All rules can be found under giveaway rules.