This is a Sponsored post written by me on behalf of TruMoo for SocialSpark. All opinions are 100% mine.
Moms are always looking for ways to get their kids to eat right, and always looking for ways to get their kids to have more nutrients in their diets. An easy way to get some of those nutrients in them is through their milk. TruMoo is milk that contains 8 essential nutriens and it comes in some really fun flavors. Each flavored milk is sweetened with just enough sugar and doesn't contain high fructose core syrup. We like all the flavors, but today I thought it would be fun to get the strawberry flavor and create some ice cream with it.
TruMoo is made from low fat milk and has no artificial growth hormones and is just delicious.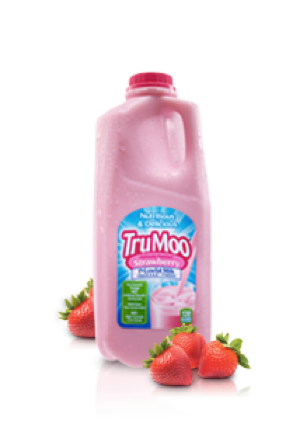 I have a KitchenAid Ice cream maker that I used to make the ice cream. First I measured out all the ingredients, including the TruMoo Strawberry milk.
It's getting really close to the Fourth of July so I made:
Red White & Blue TruMoo Ice Cream Recipe
Ingredients:
1 cup TruMoo
2 eggs
1 cup of sugar split (1/4 and 3/4)
1 teaspoon vanilla extract
2 cups heavy whipping cream
1 pint strawberrys chopped
1 Tablespoon lemon juice
1 pint blueberries
Directions:
Place the fruit in a bowl with lemon juice and 1/4 cup sugar. Then place in the fridge for an hour.
Next Beat the eggs on high for 2 minutes in a mixing bowl, then add the remaining sugar and continue beating.
Next Add the milk and vanilla extract and slow the mixer down.
Then slowly add the heavy whipping cream beat for another 2 minutes.
Then pour the mixture in the ice cream maker. Add the fruit and follow the directions of your ice cream maker
I remember one time when Zoe and I were on a blog trip together and when traveling it's hard to get your kids to eat healthy, it's hard to eat healthy yourself. This particular hotel had TruMoo milk as the milk options for kids and she loved it. I liked it too, I even used it as the creamer for my coffee. I had no idea that there was a TruMoo Creamer.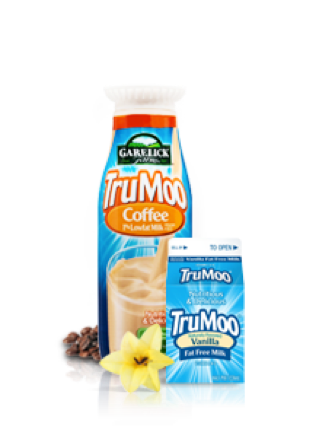 Be sure to get on-line TruMoo for more information and follow TruMoo on Facebook.
I have coupons to giveaway.
Enter to Win:
To Enter Answer the following question
What TruMoo Flavor are you most excited to try?