My Computer calls me every day and I get so distracted. I'm not doing what I need to do for my body. I have plenty of time during the day because after getting up at six I no longer sit in the chair with the kids and go back to sleep while I let them watch Dora or some other crazy kids DVD.
At least the sun has almost as strong of a pull on me as the computer. It pulls me to go outside and that's what is healthy for my children. I need to do more than I already do. Today it was cold though, it was hard for me to stay outside. Oh how I hate the cold.
So is it needless to say that this week was a waste. I did not exercise, I ate brownies, Godiva truffles, and very fattening meals. GO ME!
I can do better!
I will do better!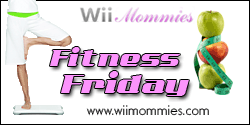 If you have an inspirational post, I need to read it. I need help knowing I can do this