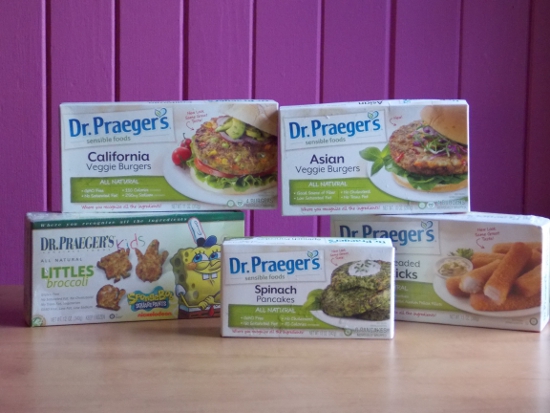 Dr. Praeger's samples were received for review.
Easy to prepare foods are not only a sanity saver for me, but a necessity in order for me to maintain good eating habits. As a business owner, if I don't have food options that are quick to prepare, I'm likely to wait all day to eat anything and end up famished and feeling awful. I tackle this problem by making sure I have no-brainer meals I can throw together, preparing ingredients ahead of time, and utilizing pre-made food items. So when I received a big box in the mail from Dr. Praeger's Sensible Foods, I was so happy! Dr. Praeger's is a line of frozen foods that create meals in a snap, and it's been a great addition to my kitchen this week!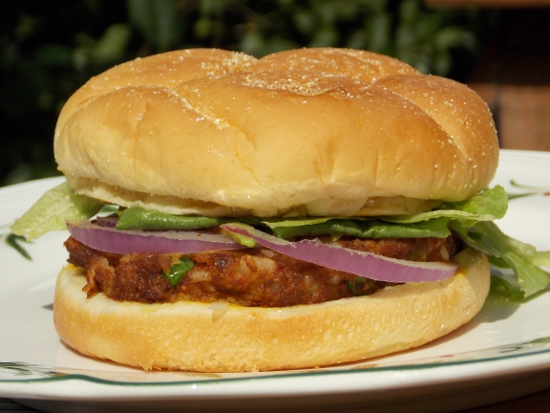 We've really been enjoying Dr. Praeger's Veggie Burgers – both the California Veggie Burger and their brand new Asian Veggie Burger patties. They're both great and heat up quickly in the microwave – I was out of buns when I first got the shipment, so I actually ate a few of the California patties just by themselves, and they're tasty that way too! After we had a chance to get to the store, we picked up some Kaiser hamburger buns and paired the burgers with red onion, iceberg lettuce, avocado, Jalapeño pepper, and mustard. Oh so good!! The Asian Veggie Burger patties are easily my favorite; they have such a delicious combination of flavors with ingredients like water chestnuts and soy sauce.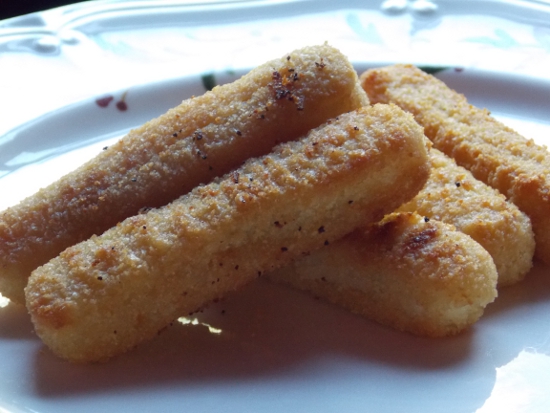 I also receive a couple of boxes of Lightly Breaded Fish Sticks, which were the first item I cooked and the first item to completely disappear from the freezer! These are really nice and were quickly devoured by Jai and I. The cooking temperature of 450 degrees that was recommended seemed a little hot to me, but although they browned quite a bit, they didn't seem to burn the way I thought they would.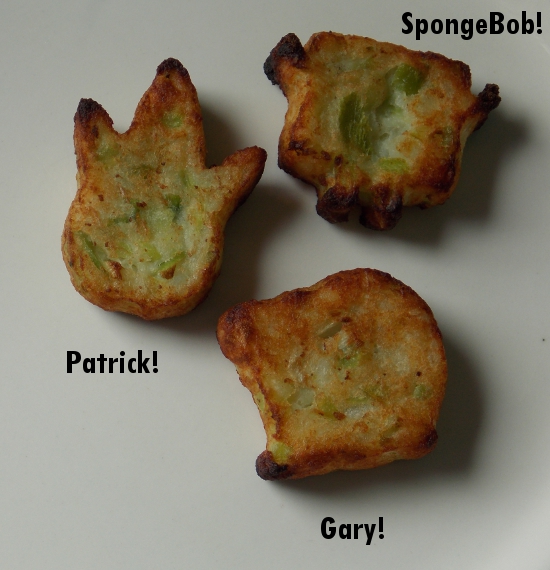 As a big SpongeBob fan, I thought this box of SpongeBob Broccoli Littles was just too cute! The box contained Broccoli Littles in the shape of SpongeBob, Patrick, and Gary – maybe Dr. Praeger's can introduce a line of Krabby Patties next?!
These were yummy – a little like tater tots with broccoli inside. These are cooked on broil and they definitely do burn so just keep an eye on them. Ovens can be pretty variable so I'm sure it's different in every kitchen.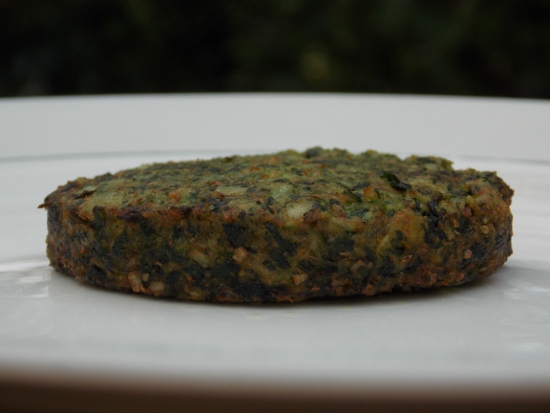 Jai and I also enjoyed these Spinach Pancakes, which are basically a potato pancake with a heavy dose of spinach. They heat up really fast in the microwave so they make for a super fast snack or meal addition.
All of these products have so much flavor and quality even when cooking in the microwave – I was really impressed and thoroughly enjoyed everything I tasted. To find these products, check Dr. Praeger's store locator to see if any of your local stores carry them; if not, you can order them directly from DrPraegers.com.