This is a Sponsored post written by me on behalf of Avocados from Mexico for SocialSpark. All opinions are 100% mine.
Have you ever though of using fruits and vegetables in baking? I have and it's a great way to get more protein and nutrients into your children. And how about avocados from Mexico, avocados from Mexico are full of really good stuff. Adding avocados to a smoothie is a great way to add some healthy fat and protein. One slice of avocado contains one gram of fiber, which helps kids to feel satiated and maintain a healthy weight. When using avocados in baked goods, just replace the butter or oil with an equal amount of pureed avocado. It's that simple. Your goodies will come out richer, healthier and more moist than ever before.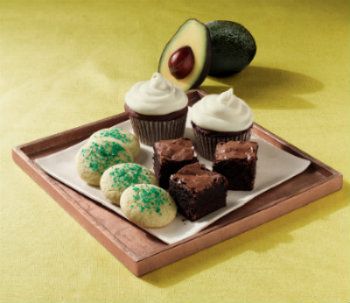 You remember the recipes I posted a few weeks ago right? If not here is a quick reminder:
Avocado Cheese Empanadas with Ancho Chiles Recipe
Avocado Ricotta Pound Cake Recipe
The pound cake looks so moist you just want to bite right into it. I know! Seriously, Better Baking is a piece of cake with Avocados from Mexico! And here's a quick sandwich recipe.
Curry Mayo and Apple Sandwich Recipe
Ingredients
· 2 slices Arnold/Brownberry/Oroweat Nutty Grain Health-full Bread
· Smoked turkey
· Sprouts
· Curry mayonnaise (mix curry to taste)
· 1 small apple, thinly sliced
· 1 avocado, thinly sliced
Directions
Spread curry mayonnaise on one slice of bread. Layer remaining ingredients between the slices of bread.
Avocados from Mexico is running the Avocados from Mexico's Better Baking Sweepstakes! From now until 12/31/12. Just visit the Avocados From Mexico Facebook page and enter there for a chance to win one of over 500 prizes! Prizes are awesome just check out the details below:
(1) Grand Prize – $2,500 iCard Gift Card
(10) Second Prizes – $100 iCard Gift Card
(500) Third Prizes – $25 iCard Gift Card
Now what are you waiting for, get to baking up something yummy and tasty and quite nutritious with Avocados from Mexico and go enter the Better Baking with Avocados From Mexico Sweepstakes running sweepstakes from now until 12/31/12. . Go now!