We received the most adorable Lion Cub from WowWee so we could write this review and give one away to you guys so stay tuned for our giveaway, and we also have a second chance to win from our friend Life She Has. Her daughter also recieved the Wowwee Alive Tiger Cub (gifted to her from Wowwee) and was SO excited to start snuggling and playing!
We loved the Alive Tiger so much that we made a video of the little guy. SO check out all these fun sounds the Alive Tiger makes and according to the box this wasn't all of them.
The Alive Lion Cub is so cute and so adorable it was hard to part with. We did share it though and gave it to one of our cousins. She quickly fell in love with it as well. She was cuddling with it a great deal.
Alive Lion & Tiger Cubs (Ages 3+; $29.99) make for the perfect childhood companion 24/7, turning all-day play into night-time cuddles. Equipped with blinking eyes, an animated mouth, and baby animal babbles that sound when you pet its head or cradle it in your arms, your cub will come to life before your eyes and create a realistic playtime experience like no other! These precious playmates are a Walmart exclusive in the U.S. and Canada
I really think this guy would be an excellent toy for kids this year for Christmas. This will for sure be in our Holiday Gift Guide. I really am impressed with WowWee as a toy brand and the toys they came out with this year. This might be a toy I would get for others because it makes just the right amount of sounds. It's not annoying it all, it adorable!!
There are so many ways to play with these interactive plush pets! They respond to your touch with blinking eyes & a mouth that opens and closes. They make adorable baby animal sounds when you stroke their heads. They know when you are cradling them in your arms and you can rock them to sleep.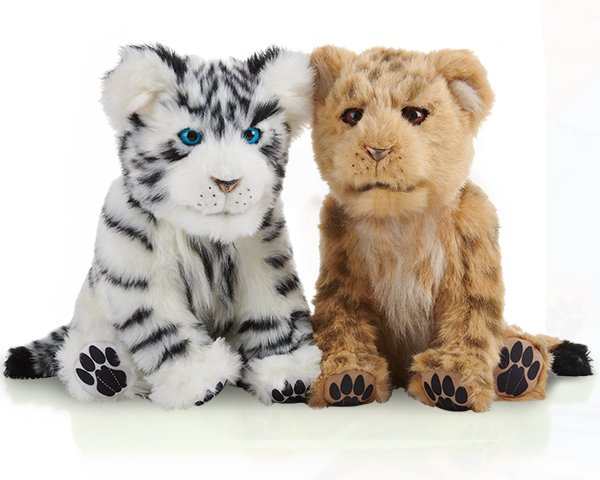 Wowwee Alive comes in both Tiger Cub and Lion Cub and is available exclusively at Walmart for $34.97. You can WIN one with me!
Enter To Win:
giveaway one ends 8/30/2018. Winner will have either the Tiger Cub or the Lion Cub sent based on availability from the sponsor.
Giveaway Two is our giveaway here at MomStart:
To Enter tell us which cub you hope for in the comments
Extra Entries use the rafflecopter