Samples provided.
Today is a holiday I can really get behind: Did you know that February 22nd is National Margarita Day? To celebrate, here are three margarita recipes to try from Partida Tequila:
Classic Partida Margarita

Recipe courtesy Partida Tequila

"It doesn't get much better than a classic margarita, light, refreshing and a mini vacation right in your glass."

Ingredients:

1 1/2 oz Partida Blanco Tequila
1 oz fresh lime juice
3/4 oz organic agave nectar
3/4 oz water

Directions:

Shake all ingredients in a shaker filled with ice. Strain in to Margarita glass over ice, garnish with lime wheels.
Partida Breakfast Margarita

Created by Jacques Bezuidenhout.

"In case you were looking for a way to justify bringing your margarita to breakfast, this is the cocktail for you!"


Ingredients:

1 3/4 oz Partida Blanco Tequila
3/4 oz fresh lime juice
3/4 oz Cointreau
2 tsp. orange marmalade
1/2 oz agave syrup (1 part Partida Agave Nectar, 1 part water)


Directions:

Add all the ingredients to a shaker and fill with ice. Shake, and strain into a rocks glass filled with fresh ice. Garnish with an orange slice.
Look Better Naked Margarita

Recipe courtesy Partida Tequila


Ingredients:

1 1/2 oz Partida Reposado Tequila
1/2 oz Samazon Pure Organic Acai
3/4 oz Partida Organic Agave Nectar
1/2 oz egg white
2 sprigs rosemary
1 lime, freshly squeezed
​salt & ​
green peppercorn for garnish


Directions:

Rim a chilled cocktail glass with equal parts​ salt​ and fresh cracked green peppercorns. Remove rosemary leaves from stem and muddle in mixing glass until aromatic. Add liquid ingredients and ice, shake vigorously. Strain in to prepared cocktail class and garnish with rosemary sprig.
Partida is hands down my favorite tequila. I've served it at two bachelorette parties, and it's converted guests from "I hate tequila!" to "This is really nice!" thanks to its utterly smooth taste. I had Raspberry Lemonade and Tequila featuring Partida on my last bachelorette party cocktail menu and it was a big hit: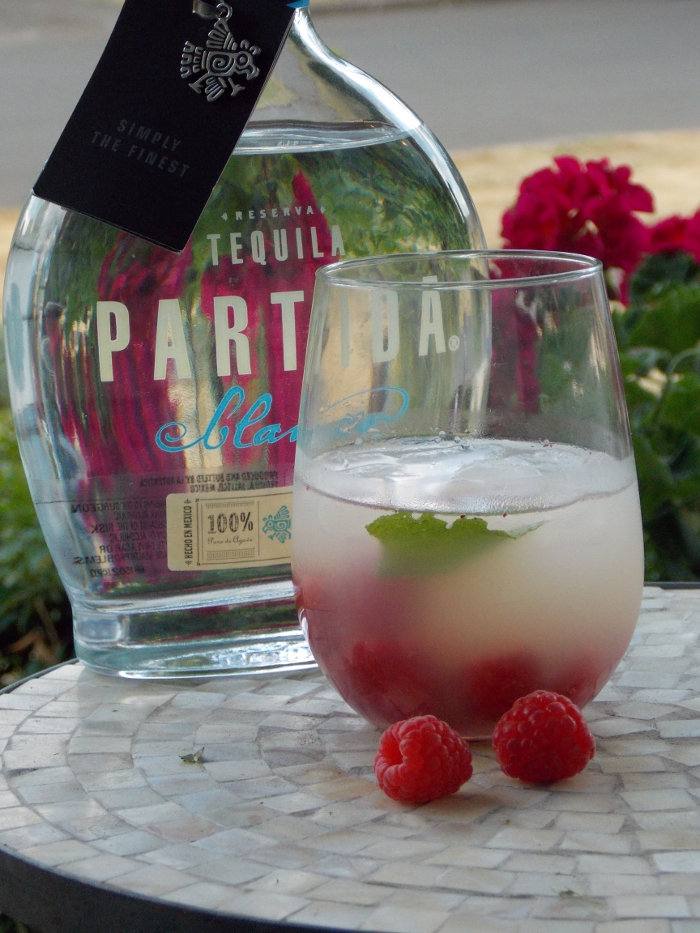 Yum! I can't wait to raise another toast with Partida Tequila. Happy Margarita Day!